Professional Pressure Washing Services
Proudly Serving Murfreesboro, Rutherford County and Surrounding Areas
Pressure Washing Murfreesboro TN
Our Pledge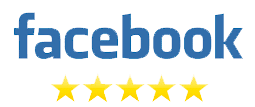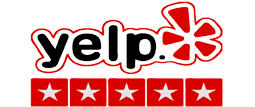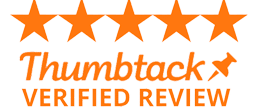 Top Shot Pressure Wash prides itself is a 5-star rated company (Google, Facebook, Yelp, Thumbtack) that strives to deliver the best customer service a customer could hope for!
Why do home and business owners continually choose Top Shot Pressure Wash for their pressure washing needs? For starters, at Top Shot Pressure Wash we understand your pride of ownership. We understand that a customer's home or property is often their most prized possession. A client deserves a service provider that understands the hard work that goes into buying and maintaining a property.
As a client of Top Shot Pressure Wash, you can rest assured that your property will be treated with the utmost care and respect, as if it were our own. We use industry standard cleaning techniques and procedures that ensure your property is cleaned not only thoroughly, but safely as well! Our soaps and detergents are environmentally safe and provide a deeper cleaning than just water alone. This means your property will stay cleaner, longer!
As a client of Top Shot Pressure Wash, from your initial contact, to your "We'll see ya next time!" You can expect to be treated with politeness, professionalism and respect every step of the way. Our goal is to leave You with a huge smile on your face when you see the results of the services we provide.
If you're located in Murfreesboro or surrounding cities and you're in need of a pressure washing service provider, make Top Shot Pressure Wash your TOP choice! We look forward to earning your business!
Your 1st Choice For House Washing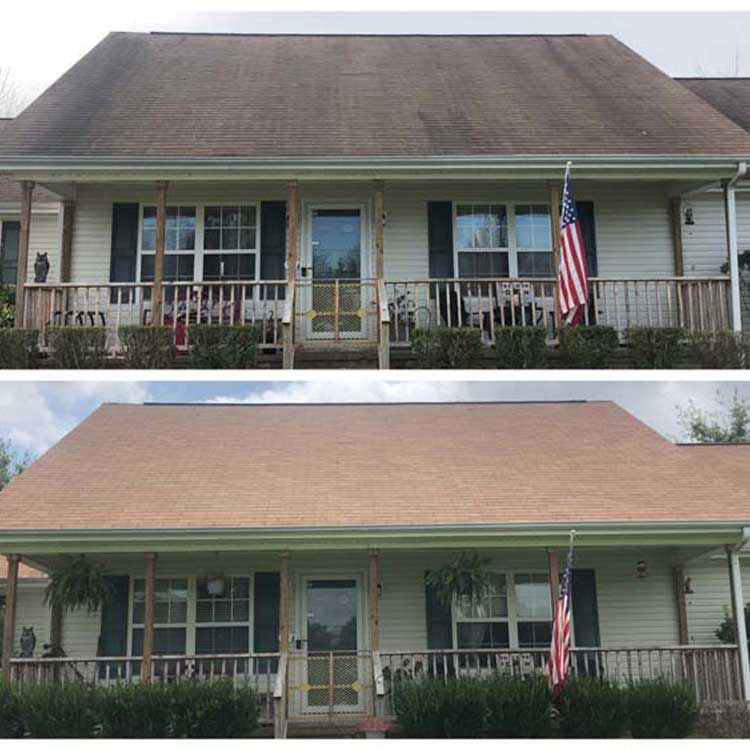 Your 1st Choice For House Washing
WE GUARANTEE 100% SATISFACTION!

I had my sidewalks, porch steps and driveway pressure washed by Mike Snyder of Top Shot Pressure Wash. Mike did an outstanding job! He is very professional. His proposal included an introduction, pricing, before and after photos of previous jobs, his business license, his insurance and a background check. His communication is excellent as he answered all of my questions and kept me informed of his arrival time. I highly recommend Top Shot and Mike for your pressure washing needs.
~ Tim Acree
Mike showed up for the appointment early and got to work right away! Our driveway had not been cleaned in years and was in bad shape! He got the job done in a good time and it looks amazing! He even did a little extra to insure it was done right!
I high recommend Mike to handle your pressure washing needs!! The photos don't do it justice. Once it dried, you could see how clean it was! Thanks Mike!
~ Caroline Hannah
PRESSURE WASHING NEAR SMYRNA TN
in Murfreesboro, Rutherford County and Surrounding Areas
Welcome to Top Shot Pressure Wash, your trusted pressure washing service provider for Murfreesboro, Rutherford County and the surrounding areas. We specialize in residential and commercial exterior cleaning for your home or business. If your property is bringing new meaning to "going green," we can help! Call today for a FREE estimate.
Our pressure washing services include:
General Pressure washing
Soft Washing
Low Pressure House Washing
Concrete and Brick cleaning
Wood or Vinyl Deck and Fence Cleaning
Gutter Cleaning
Low Pressure Roof Washing
Servicing Both Residential and Commercial Properties
Call 615.395.5755 for a FREE quote
Estimates are always FREE. We have the necessary equipment and tools to tackle your exterior cleaning project in a timely, efficient manner so you can get back to enjoying your property quickly. Whether you are preparing your home for sale or lease, need to restore and revitalize your commercial store front, or want to clean your multi-unit office complex, we are here to help.
Using only environmentally safe, non-hazardous cleaning detergents and the best available soft washing methods, we will quickly and effectively clean your home and business exterior while protecting your property. Our techniques are proven to eliminate harmful contaminants such as algae and mold growth which can not only stain your property but deteriorate your sidings and roof shingles, hurting your home's curb appeal and overall value.
With our 100% satisfaction guarantee, we give our customers the peace of mind knowing that the job will be done right the first time, every time. We believe that is what you expect and what you deserve, and our commitment to putting clients first has allowed us to quickly build our reputation as the highest-rated pressure washing company in Rutherford County.
If you are looking for superior cleaning services from a company that genuinely cares, contact us today at Top Shot Pressure Wash. We are here to serve you with our exclusive pressure washing services.
Professional Pressure Washing Services in Rutherford County and Surrounding Areas
At Top Shot Pressure Wash, we provide a wide variety of professional pressure washing services in the area. We provide all of our customers with a 100% satisfaction guarantee. What this means is that we guarantee you will be happy with our services. If you are unhappy with anything we have done, we will come back and do it again, making sure you are satisfied. We use the best equipment in the industry, and we use cleaning materials that keep everyone safe from harm. This includes your landscape, your pets, and your children. Rely on the team from Top Shot Pressure Wash to take care of you.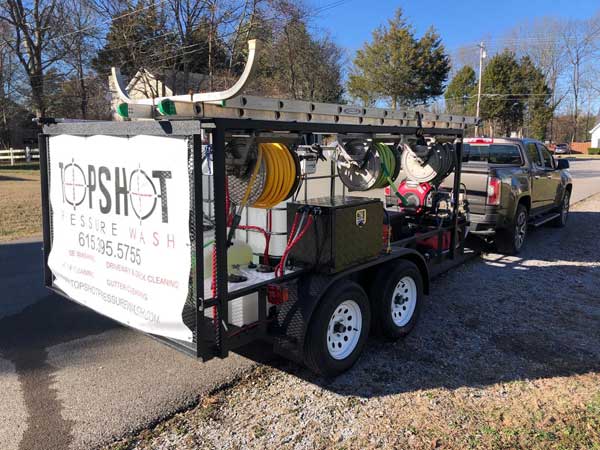 The Advantages of Pressure Washing from a Professional Pressure Washer
We understand you have numerous options if you want to get your building cleaned. Some of the benefits of pressure washing include:
We use a soft washing technique that protects your property. You don't have to worry about high-pressure water damaging your property.
Pressure washing is quick. You don't have to worry about someone spending endless hours trying to clean your property.

Pressure washing can help you increase the value of your property. If you are selling your property in the near future, there is never a second chance to make a first impression. You should rely on a professional pressure washing service to help you clean your house.
Pressure washing is versatile. You can use pressure washing to clean pavement, driveways, sidewalks, and even your roof. Pressure washing can also clean your windows without having to worry about breaking the glass.
Count on Top Shot Pressure Wash
to help you get your property looking as good as new.
Other Services Offered: Power Washing and More
There are a variety of other services we offer. These include:
We have a professional roof cleaning service that can help you remove moss, mold, and other substances.
We have a house washing service that uses a soft washing method.
We use a special blend of cleaning detergents that do not leave any streaks behind.
We can also clean your outdoor surfaces, including driveways, concrete, brick pavement, and stone surfaces.
We are a family-owned business, so we understand the importance of receiving personalized service. That is what we promise when you partner with us. Rely on Top Shot Pressure Wash to help you with all of your cleaning needs.
How Does Our Pressure Washing Service Work?
If you decide to partner with our team, there are several steps we follow to clean your property. The steps include:

First, we come to your property and take a close look. We provide you with an estimate of everything we think we need to do to clean your property.

After this, professionals from our team will personally clean your property from top to bottom.

Once we are done, we will give you a chance to review the results, making sure you are happy.
If you have any corrections or suggestions, we will clean up your property to make sure we meet your expectations.
Our goal is to make sure you are totally satisfied when we are done.
Rely on Top Shot Pressure Wash for Pressure Washing Near You
If you are looking for Murfreesboro pressure washing services, it would be our pleasure to assist you. At Top Shot Pressure Wash, we always place the needs of our customers ahead of our own. It would be our pleasure to do the same for you. We stay up-to-date on the best practices in our industry to make sure we provide you with the best services possible. We will leave no stone unturned to make sure we meet your expectations. Are you looking for a professional pressure washer who can help you? Look no further than our pressure washing company. Contact us today to learn more about how our residential and commercial pressure washing services can help you.