Concrete / Driveway Cleaning
Serving in all of Rutherford County and Surrounding Areas, Tennessee
Give your curb appeal a huge boost with our concrete cleaning service! We can make your concrete surfaces look years newer!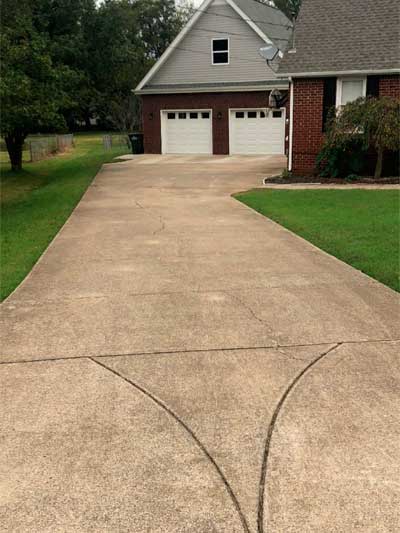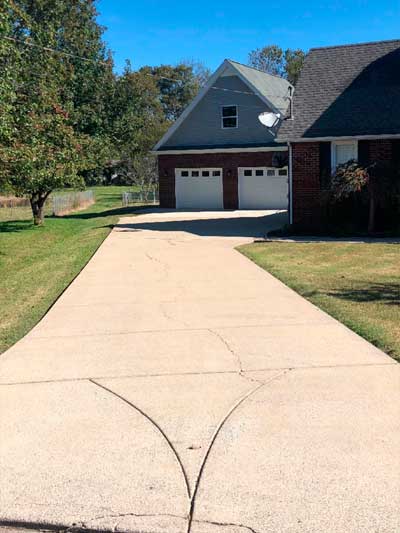 Driveway Cleaning
At Top Shot Pressure Wash, educating customers about our processes is a TOP priority. Our concrete cleaning service is a four step process:
1) We will chemically pre-treat the area to start breaking down the surface dirt or organic growth.
2) Then we will high pressure wash the surface to blast away the dirt or organic growth.
3) We thoroughly rinse the surface.
4) Post-Treatment. This is the most crucial step for delivering professional results. At this point, the pores of the concrete have been opened up and will soak up a chemical post-treatment. This ensures that any organic growth located within the pores of the concrete is killed. This will get your concrete surfaces cleaner than just pressure washing alone. It will also keep them cleaner longer as well since the organic growth has been eliminated.
Concrete, Brick, and Stone
If you are searching for help with your brick or stone surfaces, we can help you there, too. Our pressure washing services are effective on many different types of hard surfaces, including concrete, brick, and stone.
We take pride in being Googles highest rated pressure washing company in Murfreesboro and Rutherford County. Customers continually choose Top Shot Pressure Wash for our commitment to excellence and attention to detail. We promise to treat your property as if it were our own. Customers continue to trust us with their residential and commercial cleaning services because of our commitment to excellent work. Every service is backed by a 100% satisfaction guarantee. We're not happy unless YOU are happy. Make Top Shot Pressure Wash your preferred pressure washing service!